MEET OUR TEAM
We are here to provide you with the best service possible.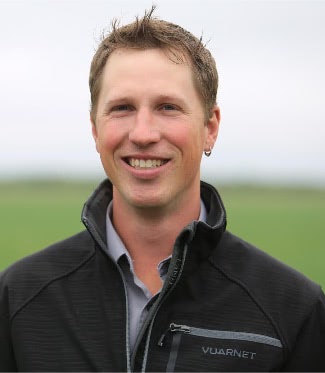 Simon Ellis,
Tech. AG, Owner
As a fourth-generation seedsman, Simon is passionate about carrying on the tradition of providing high-quality seed to growers. Simon has a diploma in Agribusiness from Assiniboine Community College. He continues his education at any chance, through seminars, conferences, and conversations with industry professionals.
Simon is actively involved in advocating for the agriculture industry – he is serving on the Manitoba Seed Growers Association. He is a past board member of the Keystone Agricultural Producers, Manitoba Young Farmer's Committee and Western Grains Research Foundation.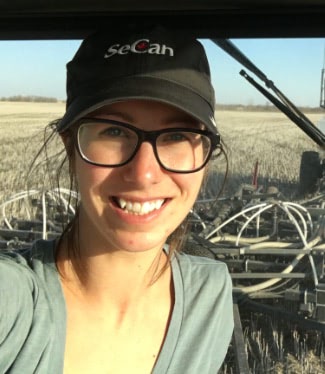 Amanda came from a finance background before joining Simon in the operation of Ellis Seeds. She is responsible for the financials, Human Resources and whatever else is needed. Amanda and Simon drive the direction of the business. She is passionate about their community and spends her time off-farm serving on community boards. Currently, she is serving on the
Wawanesa Daycare board, Wawanesa Curling Club board and Wawanesa Community Foundation board.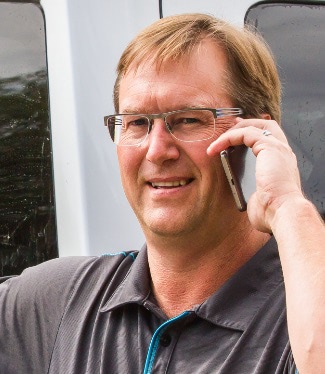 Kelly is our sales and service manager. He is here to assist our farmers with their retail seed needs on the phone, in person or out in the yard. He supports and works with our buyers to source grain or seed from farmers in the area. Being a jack of all trades he can also be found loading seed out to farmers in the spring, running the treater and driving a semi at harvest. Kelly
has been with us since 2016.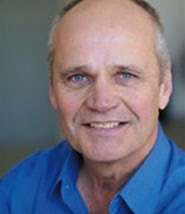 Warren grew up immersed in his father's seed business,
rouging wheat before he was tall enough to see over it. In 1976, he grew his first field of pedigreed barley and in 1984 bought the business and farm from his dad. Warren graduated with a diploma in agriculture from the University of Manitoba. Warren still enjoys running equipment during seeding and harvest but, having more distance from the business, now has the time to
pursue his acting career.
In his time in the seed industry, Warren served on the boards of the Manitoba Seed Growers Association, SeCan, Manitoba Canola Growers Association, Canadian Canola Growers Association, Provincial Exhibition of Manitoba, and the Wawanesa Economic Development Board.
ABOUT ELLIS SEEDS
History
Ellis Seeds was established in 1923. With a focus on quality,  innovation and customer service, that enabled it to evolve within and ever-changing industry. 
1919
Black Creek Farm is purchased by Ernest Ellis Sr.
1923
Ernest Ellis Sr. Started "The Wawanesa Seed Growers Assoc." Processed clover, alfalfa, and other forage seeds. They were shipped throughout Manitoba, Saskatchewan, and Alberta by rail.
1956-58
F.E. Ellis developed the business, cleaning and bagging 58,000 bushels in the latter year. With no building for storage, bags were stacked outside.
1959
The business, now operating as Ellis Seeds, moved south of Wawanesa along Highway 2. The newly constructed building housed two lines of cleaning equipment and provided storage for bagged seed. At its peak, Ellis Seeds cleaned, treated, bagged, and exported 170,000 bushels of wheat per year.
1966
The business officially incorporates under the name Ellis Farm Supplies Ltd.
1967
Fertilizer sales were added, and Ellis Seeds received the first load of Simplot fertilizer in Manitoba.
1970
Ellis Farm Supplies Ltd. was handling seed, fertilizer, crop protection products, and had become a dealer for both New Holland Machine Co. and Versatile Manufacturing.
1974
F. E. Ellis retired. The property and building along Highway 2 were sold. The business shifted back to the Black Creek Farm yard.
1976
Warren Ellis became manager of Ellis Farm Supplies Ltd and continued cleaning seed on the farm. With the focus totally on seed, Ellis Farm Supplies Ltd. resumed operating under the name Ellis Seeds.
1994
A large commitment was made to customer seed treating with the purchase of two modern treaters. One being a mobile seed treater that would travel to the customer's farmyard.
1996
A new state of the art seed processing and handling system was built. The computerized system was designed to make tough separations, be gentle on the seed, and maximize seed quality and purity.
2005
Simon Ellis joins the business and becomes and official pedigreed seed grower. This marks the fourth generation to be a part of the Ellis Seeds business.
2012
Development and testing of a new "just in time" seed treating system began. With a focus on gentle handling, speed, application quality and ease of cleanup.
2014
Amanda Ellis becomes a key team member of Ellis Seeds.
2015
The process of upgrading the seed cleaning equipment and automation technology began.
2016
Amanda and Simon Ellis assume the management role for Ellis Seeds.
Kelly Branigan joined the team as the Sales and Service Lead.
Tristan Bisson joins Ellis Seeds as the Seed Plant Operator.
2019
Biosul Premium Plus sulphur fertilizer was added as a new product offering.
2020
Ellis Seeds became an official Concept Industries dealer for hopper storage bins.
Today
Ellis Seeds continues to update their seed cleaning equipment, as well as look for opportunities and partnerships across the agricultural landscape.
Our Mission
To build on the success and sustainability of our operation for future
generations. As a family-run agriculture service operation, we strive to provide
a welcoming environment with knowledgeable staff. We are committed to
supporting both our local and agricultural communities.
Our Vision
We aim to be the most trusted provider of seed and seed services, by maintaining
control of our own quality, purity and performance. Continual innovation in
cleaning, handling and quality assurance gives us the ability to provide the highest
standard of service to our customers.